MyWorkDrive 6.1 Server and Clients Released to Production

Introducing our new Data Leak Protected Mapped Drive
With Version 6.1 users are be able to view and edit files online directly from their MyWorkDrive mapped drive clients – while still being restricted from downloading as configured on the MyWorkDrive Server. This feature eliminates training requirements for end users and the need to login from the Web Client by using a native view of files and folders in both Windows Explorer and macOS Finder – while adding DLP security features to protect sensitive data.
Prevent downloads of files and folders while still displaying files and folders in a traditional mapped drive client interface.
View files online while blocking download, clipboard, printing, upload or renaming of files.
Edit Office files online through the mapped drive client without downloading or local Office installed.
Watermarks and user details displayed and logged on all viewed files.
Check out our Webinar on this ground breaking feature available only from MyWorkDrive!
New Features
In addition to our new Mapped Drive DLP viewer options we added these new 6.1 features and updates:
Office Online web editing using SharePoint Service Mode for high security environments
Office Online web editing using open source based Only Office
Native File Explorer Shortcut support
Locked Files Display Page on Server Admin Panel
Add import permissions button to existing shares to update permissions
Add import metadata URL to Manual SAML
Cloudflare migration to new named tunnel mode for improved performance and stability
Cloudflare Cloud Web Connector File Size Limit Increased to 200 MB
Clustering Improvements to automatically share logo, SAML configuration & file locking
Mapped Drive Bulk Upload Report Export to CSV
Support for Enhanced DUO Security Login "Modern Auth" Workflow (6.1 clients required)
Improved PDF Online Viewer Multi-User Performance
Added Support for password protected PDF's
Improved Support for Domain Trusts
Added Blocked File Types to Alerts
Added Customized messaging for blocked file types
Numerous other enhancements and fixes – Release notes are here.
Register or Login to Download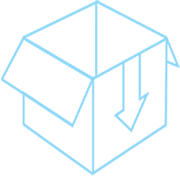 MyWorkDrive Client Version 6.1 Releases
Supports DLP Restricted View of files without permitting download
Mapped Drive Client Windows Updated Driver Fixes
Updated .NET Version
Bulk Upload Improvements
Stability & Slow Network Reporting Improvements
Support for Macs using the new Apple M1 processor
Supports DLP Restricted View of files without permitting download
Updates to support macFuse version 4 file system extension
Support for new Office Online Editing Options
Company Logo Support using SAML/SSO
Fixes to Download to Local App