We are excited to announce version 5.4 of MyWorkDrive server and Windows client is now live for production use.  With this release, MyWorkDrive now supports faster download speeds on both the Web and Windows Mapped Drive clients.  View the webinar here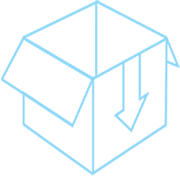 MyWorkDrive Version 5.4 is primarily focused on speed improvements.  All clients are advised to update to the latest version of 5.4 following normal review and accommodating normal maintenance windows. Detailed upgrade instructions can be found in our Server Upgrade Guide.
Server
Download speed improvements by up to 500%
Cloud Web Connector/Office 365 Reverse Proxy connectors will be migrated to Cloudflare Tunnels to improve performance & security.
UI improvements across all clients
Folder Upload improved messaging
Office Online Editing Speed improvements
Numerous other enhancements and fixes – Release notes are here.
Windows Mapped Drive
Internal File Sharing Links using UNC Paths
Mapped Drive Letters now use UNC Paths for compatibility with legacy SMB sharing
Improved login/logout performance
Improved refresh of file locks
Improved Download Speeds
Extract an MSI from Exe for easy deployment
Cloud Web Connector (*.myworkdrive.net) now allowed in mapped drive (100 MB file size Maximum)
Numerous other enhancements and fixes – Release notes are here.
**Important note for MyWorkDrive Servers 5.2 & earlier**
We will be ending support for Server Version 5.2 and earlier on 15 Jan 2020, and your server will no longer be licensed as of this date if not upgraded to 5.3. You must upgrade to server version 5.3 or higher prior to 15 Jan 2020. The licensing partner we use for 5.2 and prior versions will no longer be providing licensing or support as of 15 Jan 2020.  This only impacts Server versions 5.2 and older; map drive and mobile clients will continue to function normally
Questions? Need a trial extension? Email us at sales@myworkdrive.com or Phone: 877-705-4997
https://www.myworkdrive.com/wp-content/uploads/2018/12/1d-250x59.png
0
0
Dan Gordon
https://www.myworkdrive.com/wp-content/uploads/2018/12/1d-250x59.png
Dan Gordon
2019-12-11 12:16:04
2020-02-05 11:32:45
MyWorkDrive Version 5.4 released to production