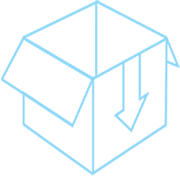 We are happy to announce the release of MyWorkDrive version 3.1 with numerous new features and improvements including:
Data Loss Prevention
Public File Sharing link functionality using Office 365 OneDrive integration
MyWorkDrive Mapped Drive and Mobile Client updates
DUO Two Factor Security in Web, Mobile or Mapped Drive Clients
MyWorkDrive is the ONLY Microsoft Office 365 Partner that allows you to collaborate with and edit office documents online in Office 365 while keeping files stored on your own server.
Download MyWorkDrive Version 3.1 upgrade or Trial for 30 days now
Download Mapped Drive and Mobile Clients
See our Server Setup Guide for more information. The latest release allows you to trial all features including enterprise functions during your trial. Existing customers may upgrade in-place.
Data Loss Prevention (DLP) allows you to prevent downloading and external sharing of files made available in MyWorkDrive.
Questions? Need a trial extension? Email us at sales@myworkdrive.com or Phone: 877-705-4997