Why Private Cloud File Sharing?
Do you wonder how secure your data is in the cloud?  Is your company concerned that legally any cloud storage provider may be required by law to provide sensitive company files to authorities without your knowledge?  Consider a few reports on data breaches:   On a daily basis the news is rife with reports of attacks, data breaches, millions of passwords hacked and information leaks.  Learn More
When files are stored in the cloud instead of on an on-premise file share many companies have found they need to plan for significant investments in increased bandwidth and redundant internet connections to come close to the speed and availability of private cloud file shares.  Companies also run into additional support costs supporting sync clients that fill up hard drives, chew up company bandwidth and cause end user frustrations.  With MyWorkDrive private cloud sharing software companies no longer need to choose between costly and insecure public cloud file sharing or complex migrations to locally hosted sync and share servers.  Enterprises simply install our private cloud file sharing software on a Windows server into their domain and integrate seamlessly with existing file shares without migrating files.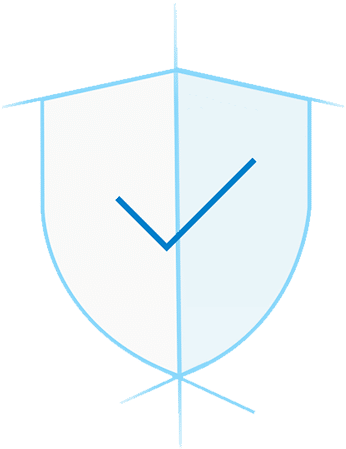 Why MyWorkDrive Private Cloud
MyWorkDrive allows you to instantly give your users easy, secure file sharing cloud capabilities without VPN or sync using your existing Windows File Server infrastructure to create your own private cloud.  You get improved security, lower total cost of ownership (TCO) and increased productivity while retaining control of your data.
Collaborate without migrating
Access your private cloud files remotely using any web browser with our Web File Manager, Mobile Apps or Desktop Mapped Drive.   Instantly collaborate without sync.  Learn more..
Reduce VPN Support costs by 50% or more
Businesses of all types utilize VPN software solutions to provide remote access to their employees.  By integrating MyWorkDrive private cloud file sharing VPN is no longer required for accessing files remotely.  How do we quantify the true Total Cost of Ownership (TCO) of supporting VPN software? Why is TCO Important?  Learn more..
Meet Compliance Concerns
Enterprises need to keep their data private, protected and maintain compliance.  MyWorkDrive provides the necessary safeguards to help companies meet their security requirements and compliance standards such as FINRA, HIPAA and the EU Data Protection Directive GDPR.  Learn more..
Stop Data Breaches
Cyber Security professionals warn of data breaches, data theft, ransomware, malware, and other cyber threats.  MyWorkDrive is the only software that exclusively uses security based on NTFS permissions while adding Two Factor Authentication for a truly private cloud.  There are no overriding logins, databases, service accounts or services that can be leveraged to gain unauthorized access.  Learn more..
Collaborate in Office 365 but keep your files local
MyWorkDrive is the only private cloud file sharing solution that enables enterprises to remotely edit and collaborate on documents within a browser window or Office Mobile apps on iOS or Android, using Office Online while keeping files stored on their own company's server.  Learn more..
Easy to integrate, Easier to Manage
With our private cloud server all existing Active Directory permissions are automatically integrated and passed – no need to recreate users or groups or supporting complex open source file sync and share systems.
No SQL Databases to manage, support or license
Publish internal file shares using existing active directory users and groups out of the box
No complex LDAP servers to manage or integrate.
100% Native Windows components for ease of management and security
IIS vs LAMP Stack – MyWorkDrive uses native IIS and .Net for all server communications. With other system the application runs within the LAMP stack (Linux, Apache, MySQL, and PHP).  In addition to being difficult to manage and unfamiliar to Windows System Administrators, the LAMP stack is complicated to patch and secure with standard Windows tools.
Immediate Return on Investment
With MyWorkDrive users can immediately access files and folders in your very own private cloud without migrating.  All files remain on-premise under the companies control.  Employees have access to our Web File Manager, Mobile Apps, Office 365 Online Editing and Mapped Drive tools providing all the cloud features users expect including external sharing, online editing and collaboration side by side with traditional mapped drives.  Employees and the company immediately benefit from increased productivity, agility and dynamic scalability without complex migrations or "reinventing the wheel".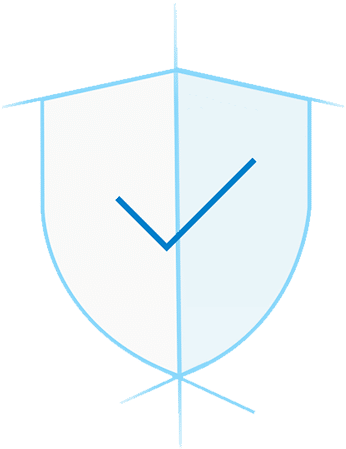 Security
Restrict Downloads
Prevent loss of data and ensure compliance while still allowing viewing and editing of documents online.   All user access is logged and searchable.  Learn more..
All Data Remains on your Server
Unlike other cloud services that require upload of your confidential company data, our service leaves all data on your servers intact.  We don't store your data nor your passwords – everything remains under your control. Learn more..
Two Factor Authentication
Enterprises can take advantage of our DUO.c
om two factor authentication integration to require two-step authentication for remote access to any files.
Compliance
MyWorkDrive provides the necessary safeguards to help companies meet their security requirements and compliance standards such as FINRA, HIPAA and the EU Data Protection Directive GDPR.  Learn more..
What is a private Cloud?
According to Gartner Private Cloud Computing Private cloud computing is a form of cloud computing that is used by only one organization, or that ensures that an organization is completely isolated from others.   When running a private cloud computing services are offered either over the Internet or a private internal network that are only available to a select set of users instead of the general public.  In addition, a private cloud is typically managed and controlled by internal IT staff to prevent data leakage, breaches and information sharing with external entities.  Private cloud computing gives companies many of the benefits of a public cloud – including self-service, scalability, and productivity – with the additional control and security available from dedicated resources over a computing infrastructure hosted on-premises, in the company's private data center or virtual server under their management and control only.  In addition, private clouds deliver a higher level of security and privacy through both company firewalls and permissioning to ensure operations and sensitive data are not accessible to third-party providers.   Private cloud is not always on-premise –  Private cloud computing is really about who controls data privacy, not where it's located or managed.
Download Server 30 Day Free Trial