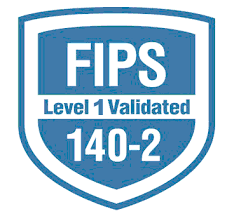 MyWorkDrive Software available during COVID-19 outbreak at no cost to local and state governments
As more governmental employees work remotely in response to the spread of COVID-19, we want to do our part to help them stay connected and productive. MyWorkDrive is a popular file share remote access solution allowing governmental organizations to securely access on-premise windows file shares using just a Web Browser, Desktop or Mobile client.
Effective immediately we are offering extended use and setup assistance of our MyWorkDrive Enterprise Server File Share Remote Access software with unlimited user logins to new governmental customers at no cost.
Unlimited MyWorkDrive Server User Logins
Server Setup Assistance
Extended Trials up to 60 days
We're committed to supporting our users and customers during this challenging time and are we hope that we can support public health and safety by making remote file access work easier for governmental employees throughout this period.
Get Started
Sign up for a Trial on our website.
https://www.myworkdrive.com/account-signup/
Download MyWorkDrive Server Software and activate your trial.
https://www.myworkdrive.com/support/server-setup-guide/
Once you are fully functional, let us know and we will extend the fully functional license up to 60 days.
Contact Sales@myworkdrive.com for additional details or support@myworkdrive.com for setup assistance.
Secure Remote File Access
MyWorkDrive provides the necessary safeguards to help government agencies meet their security requirements for secure file share remote access without migrating files to the cloud or exposing their files using VPN. MyWorkDrive gives your government agency secure file share remote access using your on-premise Windows File Shares & Active Directory infrastructure. Users are able to remotely edit and share files simply and securely. No Vendor lock-in, No syncing and prevent Ransomware without migrating files the cloud or new systems.
Compliance
Achieving HIPAA, FNRA, FIPS, FEDRAMP, GDPR, and CaCPA2018 compliance is critical for today's cloud connected remote workforce when accessing file shares. Governments and public sector agencies are secure using MyWorkDrive Remote File Access Mapped Drive, Web Browser, or Mobile clients anytime from anywhere. With MyWorkDrive customers have access to enhanced security and Data Leak Prevention features without having to maintain VPNs or migrate their file shares to the cloud.
Data Leak Prevention
Using MyWorkDrive's Data Leak Prevention feature enables secure remote file share access for Governments while remaining compliant with various data security regulations such as FIPS, MyWorkDrive ensures sensitive files remains on location, are never synced or migrated to any device and access is only allowed through a secure tunnel in our encrypted viewer with watermarks to prevent printing and copying of screen viewing.
Easy Deployment without Migrating Files
Government agencies can deploy MyWorkDrive infrastructure on-premise as 100% private cloud to meet their security requirements or as a hybrid cloud. In private cloud mode all files, transmissions and document edits are contained within the government agency's infrastructure including support for a Local Office Online Server. When deployed as a hybrid cloud, Office documents can be viewed and edited in Office 365 online in Microsoft's FEDRAMP compliant Office 365 editors securely with a direct secure tunnel between the agency and Microsoft while keeping files saved to the government agencies private storage.
MyWorkDrive has worked hard perfecting our product offering to meet stringent government data security standards and regulations. MyWorkDrive is pleased to offer their Public Sector customers the ability to subscribe to our MyWorkDrive Secure File Share Remote Access software to solve security concerns around VPN while providing the collaboration features employees need to be productive.
US Federal Government GSA Approved
For US Federal Government Agencies, As MyWorkDrive's public sector distributor, Vertosoft provides government end users access to MyWorkDrive software through Government Purchasing vehicles such as GSA IT-70 and NASA SWEP. Vertosoft is focused on delivering innovative technologies and services to public sector agencies in support of agency IT modernization efforts. They bring a deep knowledge and unmatched expertise supporting all phases of the government acquisition life cycle to federal, state, and local governments through the adoption of both cloud and emerging technology solutions.
About MyWorkDrive
MyWorkDrive provides a software-only, on-premise data center solution for secure private cloud remote file sharing access from anywhere for any device. Users gain access in minutes without Sync, VPN, RDP or migrating data. MyWorkDrive is for IT leaders looking for a cloud-like file sharing solution that has ransomware protection & DLP, facilitates data governance compliance (FIPS, HIPAA, FINRA, GDPR), enhances Office 365 real-time online collaboration, with a lower total cost of ownership.
MyWorkDrive is redefining Enterprise File Sharing and Content Collaboration for critical sectors including Healthcare, Education, Government, and Financial institutions. MyWorkDrive employs the 5 C's of success as an alternative to standard file share cloud services: Compliance, Control, lower Cost of Ownership, Cloud Capabilities, and instant Collaboration.
https://www.myworkdrive.com/wp-content/uploads/2018/12/1d-250x59.png
0
0
Team
https://www.myworkdrive.com/wp-content/uploads/2018/12/1d-250x59.png
Team
2019-10-16 13:30:53
2020-05-27 10:06:06
Secure File Share Remote Access for Government