Uso compartido de archivos compatible con HIPAA
The Healthcare industry is a valued target for cyber criminals because of the information gleaned which includes social security numbers, medical histories, insurance information, email address, and more. HIPAA and HITECH compliance standards ensure the privacy of personally identifiable information (PII). It's critical that HIPAA Compliant File Sharing systems are implemented to protect PII data.
The compliance standard governing medical privacy known as HIPAA is the gold standard for all things concerning patient's privacy. HIPAA stands for the Health Insurance Portability and Accountability Act of 1996. Also known as the HIPAA Act for short. It's a US privacy law put in place to protect medical information including patients' records and allow for confidential communication between patients and medical professionals.
MyWorkDrive HIPPA Compliant File Sharing
As more Healthcare employees worked remotely in response to the spread of COVID-19, file sharing solutions help them to stay connected and productive. The healthcare industry has continued to adjust to remote work while complying he HIPPA standers for remote work. MyWorkDrive is a secure file sharing remote access solution allowing healthcare organizations to securely access on-premise windows file shares using just a Web Browser, Desktop or Mobile client without migrating to cloud storage or impacting data security while ensure HIPPA compliance.
Acceso remoto seguro a archivos
MyWorkDrive provides the necessary safeguards to help Healthcare agencies meet their security requirements for secure file sharing remote access without migrating files to the cloud or exposing their files using VPN. MyWorkDrive gives your healthcare agency secure HIPPA compliant file share remote access using your Windows File Shares & Active Directory infrastructure. Users are able to remotely edit and share files simply and securely. No Vendor lock-in, No syncing and prevent Download with built in Data Leak Prevention, Device Management and logging to meet HIPPA Compliance.
Cumplimiento
Lograr HIPAA, FNRA, FIPS, FEDRAMP, GDPR y CaCPA2018 cumplimiento is critical for today's cloud connected remote workforce when accessing file shares. Healthcare agencies are secure using MyWorkDrive Remote File Access Mapped Drive, Web Browser, or Mobile clients anytime from anywhere. With MyWorkDrive, agencies have access to enhanced security and Data Leak Prevention features without having to maintain VPNs or migrate their file shares to the cloud.
Prevención de fugas de datos
Using MyWorkDrive's Data Leak Prevention feature enables secure remote file share access for Healthcare providers while remaining compliant with various data security regulations such as HIPAA and FIPS, MyWorkDrive garantiza que los archivos confidenciales permanezcan en la ubicación, nunca se sincronicen ni migren a ningún dispositivo y el acceso solo se permite a través de un túnel seguro en nuestro visor encriptado con marcas de agua para evitar la impresión y copia de la visualización de la pantalla.
Aprobación del dispositivo
Evite que los dispositivos no aprobados se conecten a recursos compartidos de archivos de forma remota que no hayan sido aprobados por el administrador de la red. Vea el uso, el último inicio de sesión y los detalles del sistema operativo para todos los clientes. Aprende más..
Fácil implementación sin migrar archivos
Healthcare agencies can deploy MyWorkDrive infrastructure on-premise as 100% private cloud to meet their security requirements or as a hybrid cloud. In private cloud mode all files, transmissions and document edits are contained within the healthcare agency's infrastructure including support for a Servidor local de Office Online o SharePoint Online under their own control. When deployed as a hybrid cloud, Office documents can be viewed and edited in Office 365 online with a direct secure tunnel between the agency and a locked down Sharepoint site while keeping files saved to healthcare agencies private storage.
MyWorkDrive has worked hard perfecting our product offering to meet stringent government data security standards and regulations. MyWorkDrive is pleased to offer their Healthcare Sector customers the ability to subscribe to our MyWorkDrive Secure File Share Remote Access software to solve security concerns around VPN while providing the collaboration features employees need to be productive.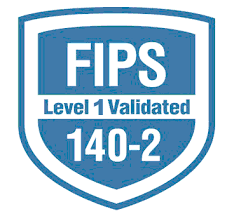 Acerca de MyWorkDrive
MyWorkDrive provides a software-only solution for secure private cloud remote file sharing access from anywhere for any device. Users gain access in minutes without Sync, VPN, RDP or migrating data. MyWorkDrive is for IT leaders looking for a cloud-like file sharing solution that has ransomware protection & DLP, facilitates data governance compliance (FIPS, HIPAA, FINRA, GDPR), enhances Office 365 real-time online collaboration, with a lower total cost of ownership.
Being HIPAA compliant with an encrypted secure tool for File Sharing is where users can access file shares by using a secure web login, mapped drive or mobile client while still maintaining security and preventing PII data leaks. MyWorkDrive.com provides this extra layer of protection, privacy, and auditing. MyWorkDrive has been certified as a DUO Authentication partner, Skyhigh Cloud Trust Enterprise Cloud Ready and the US Federal Government FIPS encryption standards.
MiTrabajoDrive allows flexibility, lower cost of ownership, agility, more productivity, and guaranteed privacy so you can focus on the core competence of your practice. There is no need to compromise security and give up your files to a cloud storage proving when using MiTrabajoDrive.
Empezar
Regístrese para una prueba en nuestro sitio web.
https://www.myworkdrive.com/account-signup/
Descargue el software del servidor MyWorkDrive y active su versión de prueba.
https://www.myworkdrive.com/support/server-setup-guide/
Complete nuestro formulario de solicitud de información.